The time is finally here! Presenting the much anticipated cover of Ice Pick.
*crickets chirp*
Alright, so maybe it is only a cover, but give it another week and Pages 1 and 2 will be out, and we will soon set to a weekly updating pace.
I was really looking forward to use this post to show the other couple of cover redraws that I got, but for some strange reason, the other person that submitted an idea removed his post, and I didn't get a chance to save it. So, I will have to change things up from my original plans.
Ryan and I really appreciate all the hard work that Jaime "RPGgrenade" does for us. He really tolerates a lot. For example, Ryan's original cover concept (colored by me):
This is the moment when Ryan and I took a step back and said, "We need an artist." We really did try to go it alone, but we couldn't even get the first two pages done sacrificially. So, like I said, we put out a request for artists. We got two submissions (that I remember) and only one of those submission was able to stay on with us.
Jaime's Original Sketch: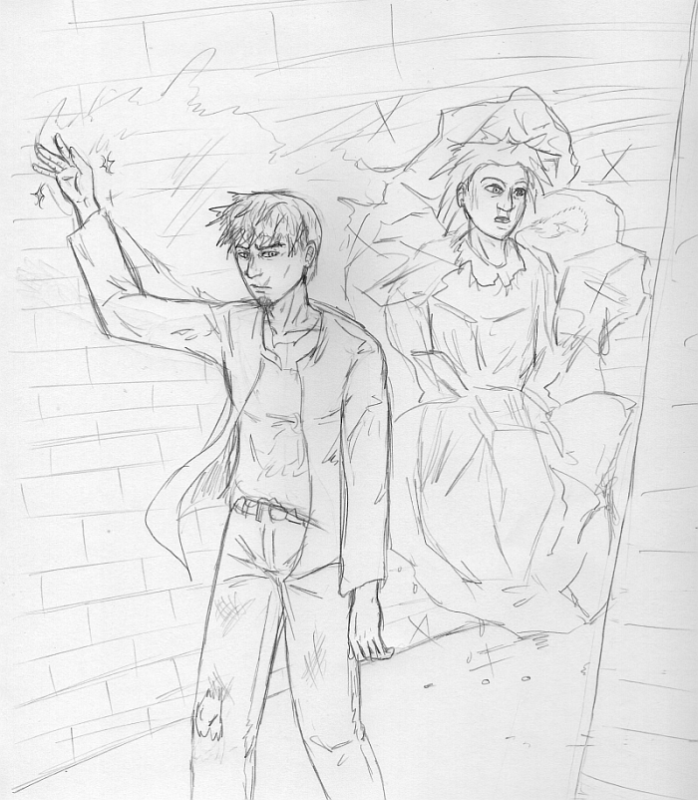 Jaime said he didn't mind drawing, but he didn't want to ink. So, I took on the added task of inking in addition to coloring. And the magical team was formed! Please keep checking back here and to the comic for more updates.
Added bonus, we got some art based on the cover for the previously mentioned Secret Santa. This was made by
supermathsbeaver
:
...we might have been able to make this work...